Custom product labels can have an emotional effect on customers.
---
It only takes a moment for someone to connect with your product or brand. That's why it's so critical that your consumer labels for products tell the right story about what's inside the packaging. At LLT Labels, we work with you to design custom product labels that meet both consumer product labeling requirements in addition to the requirements set by your brand. We'll also help you choose the right materials, adhesives and finishes throughout the product label printing process. Keep reading to learn more about our selection of consumer product labels.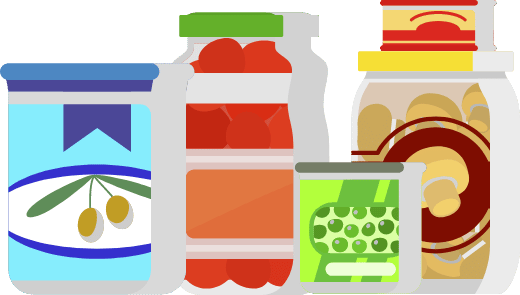 Agricultural Product Labels
Agriculture labels offer a flexible and versatile labeling solution for keeping track of produce from the farm to retail. At LLT, we offer a variety of custom product labels for use in agriculture and farming. LLT product labels can be utilized in the following ways.
Apply them to plastic bins that are labeled as they go out to the field for picking. They can then be removed through the use of a spray system, making harvest bins reusable.
Apply agricultural product labels to cardboard cartons that will be loaded onto refrigerated trucks for transport to wholesale distributors and retail locations.
Apply labels to cartons for traceability from harvest to retail. Sequential barcode labels provide traceability throughout the supply chain and packing process.
Health And Beauty Product Labels
It's easy to get lost in a sea of health and beauty products sitting on a shelf. Create brand awareness and set your product apart from the rest with effective health and beauty labels. No matter how complicated the design or size, LLT offers the most creative solutions for promoting and marketing your brand. Our beauty product labels offer the following benefits:
Rich, 4-color process printing in any shape label up to 8.7 inches wide in virtually any length — all at an affordable, cost-effective price.
Digital printing to bypass costly plate and die charges with quantities as low as 100 labels.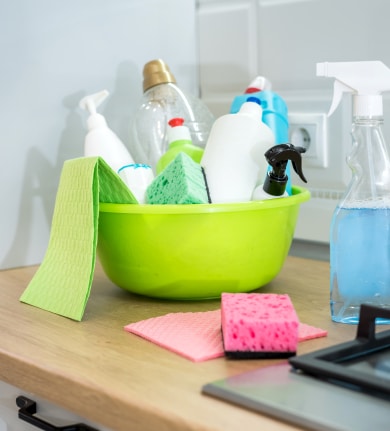 Labels For Chemical Cleaning Supplies
The communication of key safety information is crucial for chemical cleaner manufacturers. Soap, detergent and maintenance product manufacturers are required to provide accurate, up-to-date safety information and precautions to take when using, handling and storing their products. Understanding the differences between types of plastic will help you make better decisions in choosing an adhesive so that you have good adhesion throughout the shelf life of the bottle. It's important to note that every chemical cleaning product should contain the following:
Ingredients
Directions for use
Cautions and warnings
First-aid instructions
Storage recommendations
Disposal guidelines
Contact information
GHS Chemical Labels
GHS chemical labels are used for labeling drums and containers that transport petroleum, paint and liquid, or power chemicals that are designed to hold up under extreme conditions. These labels are typically used for content identification, warnings and instructions.
The Globally Harmonized System of the Classification and Labelling of Chemicals (GHS) is a comprehensive approach to standardizing the classification of hazardous chemicals around the world. GHS compliance mandates include BS 5609 durability criteria for pressure-sensitive, adhesive-coated labels when shipped via marine vessel. It's important that each GHS chemical label is durable because if a barrel is lost at sea, the contents—and the risks posed—need to be easy for anyone in any country to be able to understand. Because of this, GHS chemical labels go through many rounds of testing. The GHS chemical label requirements are as follows:
Must be resistant to saltwater.
Must be resistant to temperature fluctuations and cycling.
Must be resistant to rain, snow and UV exposure.
Must be resistant to abrasions like scratching and tearing.
Must be resistant to fading and smudging.
Must be resistant to chemicals like alcohol, oil and acetone.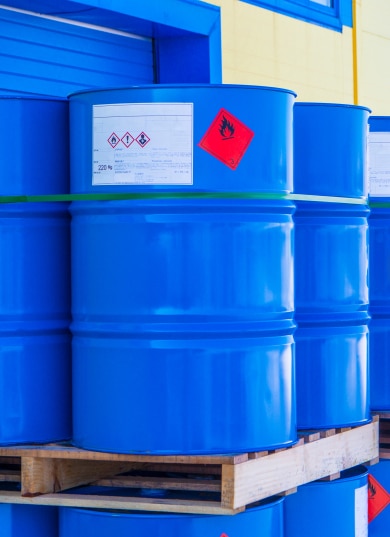 Squeezable And Flexible Packaging Ribbons
Food packaging and beverage labeling have traditionally relied on paper labels. But, as the need to influence consumer purchasing decisions increased, so did the importance of unique packaging. Squeezable packaging grabs the consumer, adding the unique qualities necessary for stand-out food and beverage designs. However, this also increases the need for consumer product label conformity and film labels.
LLT's squeezable films were created to meet the growing need for both label conformity and unique food and beverage packaging. The squeezable films feature clear adhesives with excellent tack designed to meet converters' needs for an adhesive applicable to a variety of surfaces, such as PET, HDPE, LDPE, PP and others. In contrast to paper labels, the new squeeze films give graphic designers a bold look, while still offering long-lasting shelf appeal to attract consumers.
Sustainable Labels And Packaging Solutions
Through its dedicated commitment to sustainability, LLT is increasing its value to customers, employees and communities. For many years, LLT has practiced environmental responsibility — from reducing its environmental impact as a manufacturer to developing environmentally friendly products. At LLT, our environmental sustainability goals include the following:
Use less energy for manufacturing.
Use less raw materials.
Reduce freight, including fuel and CO2 emissions.
Reduce packaging waste, like cores, cartons and wrapping.
Increase overall productivity.
Recently, LLT Labels has made significant strides in seeking out and instituting good business practices that reduce our environmental impact, such as lowering energy consumption, using renewable resources, reducing and recycling waste and more.
LLT works with manufacturing facilities who focus each and every day on waste reduction. Plants recycle all stretch wrap, corrugate, aluminum, steel, plastic, batteries, electronic waste, bulbs, capacitors, pallets and drums. And, all coated product waste is either recycled or sent to waste-to-energy plants. Furthermore, LLT sources paper from companies that procure materials from sustainably managed forests. The company's research and development teams continuously pursue technology that aids in recycling efforts.
Our leading sustainable packaging labels include ultra-thin paper liners, recycle-compatible adhesives, post-consumer waste labelstocks and water-dissolvable labelstocks. LLT's environmental stewardship supports the growing demand for sustainability in the labeling industry.
At LLT Labels, we specialize in creating complete adhesive solutions customized to your needs. Reach out for more information about our proven custom product labels and consumer packaging solutions today.