Our diverse selection of cleaner labels showcase your products perfectly while keeping the ordering process simple. We help you find the right adhesive, shape, size and finish to best display your product for a long-lasting hold.
Overall, we focus on:
Reducing freight delivery and CO2 emissions
Using less raw and more recycled materials
Reducing the amount of packaging
Conserving energy in our factories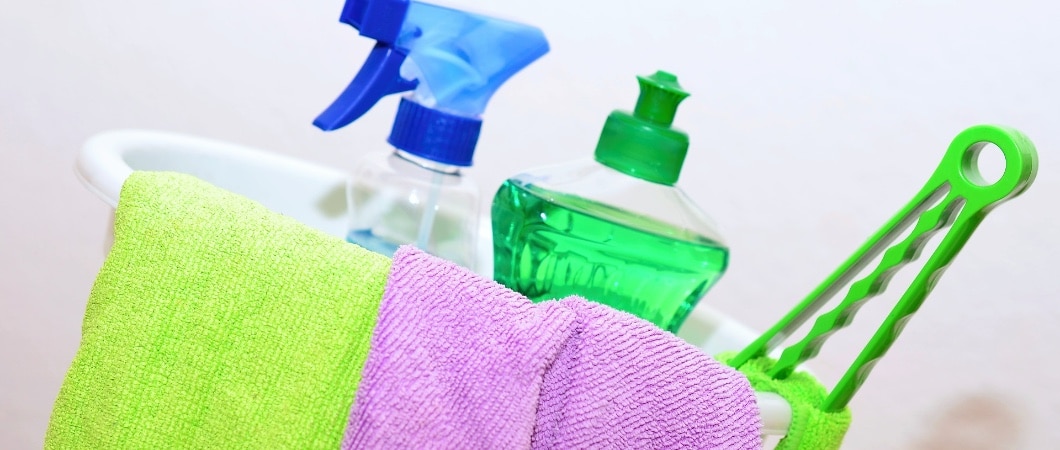 What To Know: Cleaning Product Labels
The market is flooded with cleaning products. From traditional chemical cleaners to new organic and all-natural options, your label needs to be a step above the rest when it comes to advertising.
If your packaging doesn't grab their attention, they won't grab it at all. Our designers help you find the right size and dimension for your product to enhance its design and promote your brand.
A unique and top-notch label that lasts will get customers to try out your product and keep coming back for more. At LLT, we offer you a sample of your cleaning product labels to help you decide your design route.
If your cleaning product is used in the kitchen or a bathroom, the cleaner labels should have a coating on the surface that makes them water-resistant. You don't want a cleaning label to peel off in customers' hands as they're using it.
What Needs To Be on a Cleaning Label?
The correct warnings and instructions always need to be displayed on easy-to-read cleaning product labels for customers. Understanding that what they are purchasing is safe is essential. If a cleaning product poses any type of danger, especially around small children, directions for what to do if it is ingested are vital.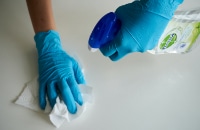 First Aid Information
First aid information must be on every label for safety regulations. Not all cleaners are made the same, and a customer should understand the product before using it. It is common for a warning to be issued on harsh products like bleach, toilet bowl cleaner and floor cleaner.
Ingredients
Ingredients should be listed in detail and follow the correct legal certifications and standards. These standards change regularly, so make sure you are able to update your cleaning product labels as needed so you are up to code.
Contact Information
There should always be a way to contact the company for guest service if there is a concern the customer needs to express. Feedback from customers is the best way to improve products and get wiser as a company for future developments.
Storage Recommendations
A list detailing storage instructions, cleaning label symbols, warnings and where to dispose of the container when it's empty should also be on the back of the label. Your customer's safety and trust in your product are paramount.
In addition to these, all cleaning product labels must also include directions for use and any additional cautions and warnings.
In short, the following should be included on your label:
Ingredients
Disposal/Recycling Status
Directions
Warnings/First Aid Information
Company Contact
Your Brand
Customize Cleaning Labels with the Help of LLT
Communication of key safety information is critical for chemical cleaner manufacturers. When choosing cleaning product labels, it is essential that you go with a brand that will give you the quality you need. Here at LLT, we are determined to see your vision come to life as a private label company. Our consumer product labels meet both consumer product label requirements and the stringent standards set by your brand. Our team of experts will help you choose the right materials, finishes and adhesives throughout the label printing process. Reach out today to get a quote or for more information.