Healthcare and pharma labels aid in the proper management of inventory, medications, devices, reagents and so much more.
Medical labels for diagnostics and imaging help medical professionals to identify and track samples, x-rays and lab work. Because of this, accurate and legible medical device, medicine and pharmaceutical labeling is beneficial to both healthcare facilities and their distributors. At LLT Labels, we specialize in creating complete adhesive solutions to meet all FDA and labeling requirements and regulations for medical equipment labels.
UDI Labels
In 2007, the Food & Drug Administration (FDA) published regulations establishing a unique device identifier (UDI) for medical equipment labels. The UDI labeling rule was put in place to:
Identify medical devices.
Protect against counterfeit devices.
Provide the ability to recall devices quickly and accurately.
Flexible Packaging
Allow more accurate reporting.
The UDI is a unique numeric or alphanumeric code. FDA labeling requirements state that the UDI label code includes two mandatory items:
A device identifier (DI) that is specific to a model, such as a part number.
And a production identifier (PI), that is any number given to a specific device during production. This can include a lot or batch number within which a device was manufactured, a serial number, an expiration date or a manufacturing date.
Unique device identifier requirements apply to all medical devices placed into commercial distribution after the compliance date applying to its class. If a device is in the field without medical equipment stickers or labels, it is accepted for three years after the compliance date.
Medical Device Classes
Medical Device Class I. Low-risk products, such as handheld surgical instruments — compliant by 2019.
Medical Device Class II. Medium-risk products, such as infusion pumps — compliant by 2016.
Medical Device Class III. Life-sustaining devices, such as pacemakers — compliant by 2014.
A UDI label must also contain a form of code (1D, 2D or RFID) in order to be captured by a scanner or verifier, as well as human-readable text in case the barcode is unreadable.
If a carton contains smaller cartons within, the main carton and all inner cartons must be labeled with a UDI.
A single device is required to have a UDI label. The exception is when the single-use device is stored in a package until removed for use. Then the package will carry the UDI, not the device itself.
No particular font, font size or barcode symbology is specified for UDI.
There is no specific scanner, verifier, printer, software or label material required for UDI.
All stand-alone medical software that is distributed in packaged form must carry a UDI.
Obtaining Barcode Information For Medical Device Labels
A device manufacturer must first contact the GS1 Standards Organization to obtain the proper device barcode information. GS1 globally manages the device barcode standards used by retailers, manufacturers and suppliers. If a company wants to barcode an item that can be scanned anywhere in the world, GS1 provides the ability to do so.
The manufacturer must then submit product information to the FDA's Global Unique Device Identification Database (GUDID). GUDID is a database administered by the FDA that serves as a reference catalog for every device with an identifier. The public can access information contained in the GUDID through AccessGUDID. Device manufacturers can find more information about GUDID on the FDA's website.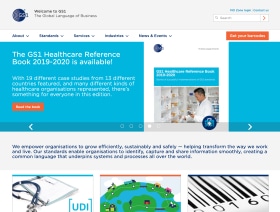 Medical Adhesive Solutions From LLT Labels
Medical equipment labels must perform under a range of challenging conditions, from sticking to a small diameter test tube or vial to withstanding the force of a centrifuge, yet not tear through a technician's gloves. Performance is essential, making the adhesive the key component of medical laboratory labels.
At LLT, we offer a range of medical equipment labels to choose from. Our labeling solutions can be customized for blood bags, implants, medical cannabis and much more. Reach out for additional information about our medical device labels and other adhesive solutions today.