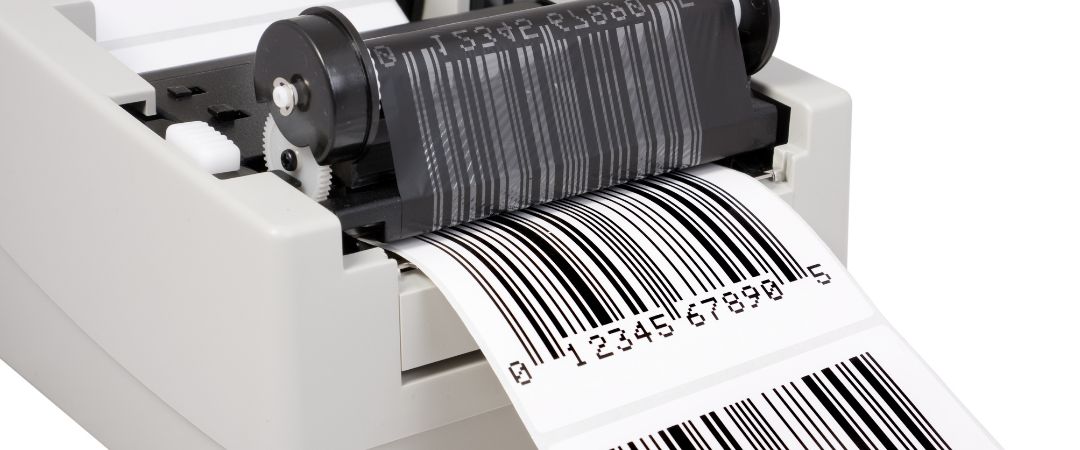 What Is Direct Thermal Printing?
Unlike most printers, direct thermal printers do not use a ribbon, toner or ink. Instead, direct thermal printing involves thermal printhead elements that make contact with heat-sensitive label material. The heat causes the material to change color, creating the desired printed image.
What Is Thermal Transfer Printing?
Unlike direct thermal printing, thermal transfer printing does require a ribbon to create images. Thermal transfer printers create high-quality images using wax or resin-based ink ribbons that are melted onto the labels.
Advantages of Direct Thermal Printing
One major advantage of direct thermal printers is they are so easy to use. There's no ribbon to load or adjustments to make, so it takes less know-how to operate one. Other advantages include:
High-quality, scannable images
No mechanical parts that can fail or need replaced
Lower purchase cost
More compact and mobile
No need to dispose of ribbons
Less inventory cost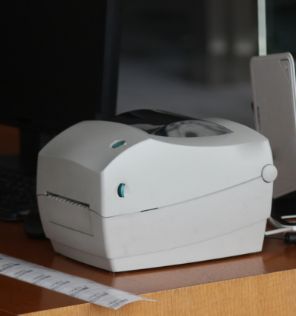 Disadvantages of Direct Thermal Printing
One major disadvantage of direct thermal printing is that images and text will fade after a period of time, meaning direct thermal is not the best option for long-term labeling. Other disadvantages include:
Slower print speeds
Short-lasting thermal printheads
High cost of direct thermal films
Limited label material selection
Susceptible to extreme heat, which causes labels to darken
Advantages of Thermal Transfer Printing
A huge advantage of thermal transfer printers is the longer life of images compared to direct thermal printing. Text and images are not as prone to fading in direct sunlight. Other advantages include:
Longer printhead lifespan
Availability of colored ribbons
Wide selection of labels
Disadvantages of Thermal Transfer Printing
While it has many advantages, one disadvantage of thermal transfer printing is the downtime caused by changing ribbons or mechanical failures. Other disadvantages include:
Costs related to ribbons and mechanical parts
Quality issues because of mismatched labels and ribbons, or faulty ribbon adjustments
Greater ecological impact due to disposing of ribbon and waste
Which Thermal Printer Is Right For You?
The answer to that question depends on what type of printing you need to do. The two key factors to keep in mind when deciding are the longevity requirements of the labels and the type of environmental conditions the labels will have to endure. In general:
Thermal transfer printing is best for labels that will need to be used for more than six months or exposed to harsh environments.
Direct thermal printing is best for shorter-term applications that prioritize low cost and ease of use.
Because of these varying benefits, it's possible that you could need both direct thermal printers and thermal transfer printers for different applications in your business.
LLT Labels Is Your Trusted Source for Direct Thermal and Transfer Thermal Printers & Labels
LLT Labels is your go-to source for barcode label printers and accessories. You can trust our direct thermal printers and thermal transfer printers to create the labels you need, no matter what industry you work in. Shop our site now, and contact us with any questions you may have.
Related Articles: Direct Thermal vs. Thermal Transfer