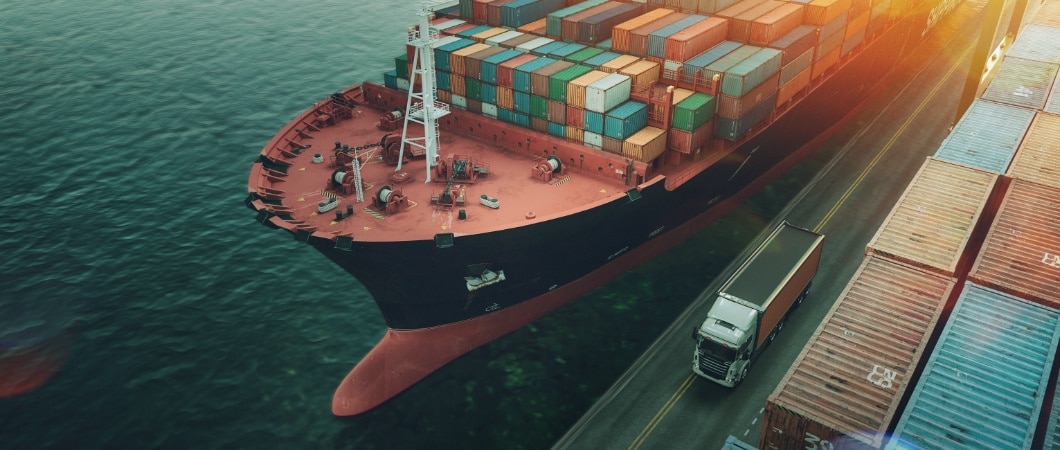 Increased Shipping Costs
Since March 2020, ocean cargo prices have skyrocketed, with increases of 400% or more. For example, the cost of shipping a 40-foot container from China to the East Coast more than doubled and the cost of shipping to the West Coast tripled from February 2020 to February 2021.
What is causing this increase? Shipping is built on stability and predictability. What has caused more unpredictability than the pandemic that started in 2020 and continues to affect our world? This has created a high degree of volatility and pushed shipping costs higher. This volatility is expected to continue into 2022.
Businesses who suddenly experience large new demands for freight typically fill that need with spot business over long-term contracts. That was definitely the case as the pandemic took hold, with demand for disinfectants increasing more than 6,800% overnight and demand for items like at-home exercise equipment also grew exponentially.
Two of the main causes for the shipping cost increases are container shortages and labor shortages.
Container Shortages
As ships and cargo back up at American ports, thousands of containers have been stranded at ports and rail yards. Since these containers are sitting waiting to be unloaded and emptied, new customers are unable to receive containers and fill them with their products.
Some containers are being essentially abandoned. Containers delivered to South American and African ports are not being picked up, because these are less profitable routes. It is more profitable instead for ships to work China-USA routes and China-Europe routes.
Worker Shortage Caused by COVID-19
As has happened in many industries, COVID-19 has reduced the number of dockworkers truckers due to positive tests or fear of contracting the virus. In early 2021, a surge of COVID cases swept through the port of Los Angeles and other key California sites. Months later, wait times for boats to be able to anchor at these ports often is several weeks or more, which only continues to push costs higher.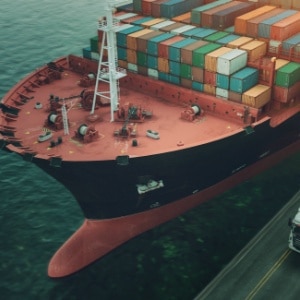 Labor Constraints
The shortage of dockworkers is not the only labor issue causing material shortages in 2021 and affecting the supply chain disruptions. Shortages of rail workers, truck drivers and longshoremen are also contributing to an increase in freight rates. Because of these labor shortages, many boats are not able to dock and be unloaded in a timely manner. This creates a snowball effect, further slowing the rate at which shipping containers are recycled back into service.
Truck Driver Shortages
A huge shortage of truck drivers is adding to the supply chain shortages in 2021. The shortages started with Department of Transportation rule changes regarding the maximum hours of service a truck driver can work during each week. Mandatory Electronic Logging Devices are used to enforce these rules.
Drivers are only allowed to work a certain number of hours which must be followed by time off before they can return to driving. These new rules are intended to prevent accidents caused by over-fatigued truck drivers, a leading cause of truck driving accidents. Because of these new rules, truck drivers aren't able to put in as many hours or drive as many miles as they previously were.
There are around 80,000 fewer truck drivers in the U.S. in 2021 than in 2020. Many drivers are retiring and new drivers are not being hired or trained quickly enough. There has been a significant decrease in commercial driver's license training due to COVID-19 restrictions and closures of CDL training schools.
Fewer truck drivers means there are fewer goods moving across the country, which not only stretches out lead times for deliveries but also leaves unfulfilled demands for essential products.
The truck driver shortage is likely to continue affecting shipping as 2022 arrives.
Pulp Prices Heading Skyward
The challenges caused by the shipping backlog and shortage of truck drivers are just one part of the supply chain issue. Another key part is the supply and demand battle that is driving up the prices of many raw materials.
Increasing pulp prices began putting pressure on prices industry wide at the end of 2020. This trend is expected to continue into 2022, with a global increase in the use of tissue and ivory board. COVID-19 has driven the increased demand for tissue and ivory board demand has increased due to more companies changing their to-go containers from plastic containers to board.
Many North American paper mills and some in South America delayed maintenance in 2020. As demand quickly soared, preventive maintenance shutdowns were delayed. COVID-19 restrictions limited access for the specialized maintenance teams, mechanics and suppliers needed to keep the mills running smoothly. Many of these mills are now taking extended downtime to finally take care of the deferred maintenance, causing even more strain on the pulp supply chain.
Due to the increased demand and issues affecting supply, the pulp industry has seen huge pricing volatility. These higher prices are affecting the production of many different items used in the label industry, and experts say this likely will continue into 2022. In spite of these issues, LLT Labels will continue to be there for our customers, with the labels they need.
Label-Related Products Affected by the Supply Chain Shortages of 2021
Weather, COVID and shipping issues have all contributed to an increase in price and in some cases a shortage of many items involved in the label industry.
Direct thermal paper: Rising pulp prices are driving up direct thermal base paper costs, forcing manufacturers to pass along these price increases to consumers. In addition, shortages are being seen in the chemicals used to create direct thermal coatings.
Thermal transfer and release liners: Thermal transfer papers and release liners are not in shortage. However, increased pulp prices and logistics costs are pushing prices higher for these products.
Label laminates: Rising pulp and paper pricing is driving up raw material costs . Also, as the cost to move raw materials and finished laminates rises, the increased logistics cost will be passed onto label converters. There are also shortages of substrate materials used in making laminates.
Acrylics: Weather issues have caused shortages in the production of several acrylic chemicals. Acrylic acids are used for making acrylic adhesives, acrylic resins and acrylic esters. This shortage has created a precarious situation for all consumers of acrylic coatings and acrylic adhesives as these are necessary ingredients in a wide range of products without any viable alternative substitutes.
Carton sealing tape: Due to the resin shortage of 2021 and the polypropylene shortage in 2021, prices on carton sealing tape are increasing. The huge shortages of acrylic adhesives and polypropylene resins are causing acrylic tape prices to soar, costing nearly as much as hotmelt tapes, further increasing shipping costs. Not only have prices increased, but so have lead times to receive more product. In 2020, typical lead times for new orders of acrylic tape were running about 4-6 weeks. Currently, lead times are as long as 4 months or more.
All of these issues are expected to continue into 2022, as COVID-19 remains a problem and shipping issues continue across the globe.
Stick With LLT Labels During the Global Supply Chain Shortage in 2022 and Beyond
Although we all are feeling the effects of the supply chain chaos, LLT Labels is dedicated to continuing to do all we can to help our customers receive the products they need in as timely of a manner as possible. Contact us today if you have any questions or to get a quote and find out more about how we can help your company.
Supply Chain Shortages: Related Articles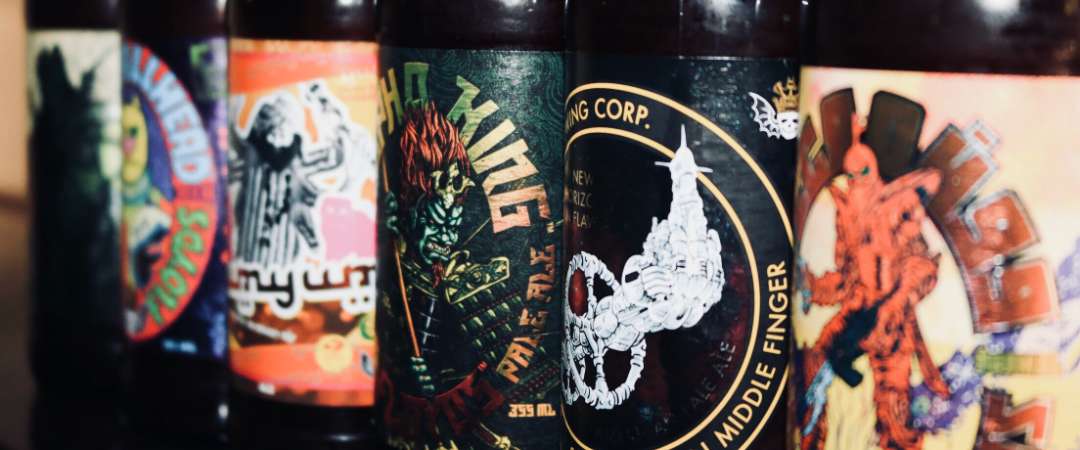 How to Design an Eye-Catching Craft Beer Label
Beer label design is an art form that is booming, just like the craft beer industry. With close to 9,000 craft breweries in the US, it's imperative to make your brand stand out. Powerful and creative craft beer labels tell your story before the first sip is consumed. This article will explain...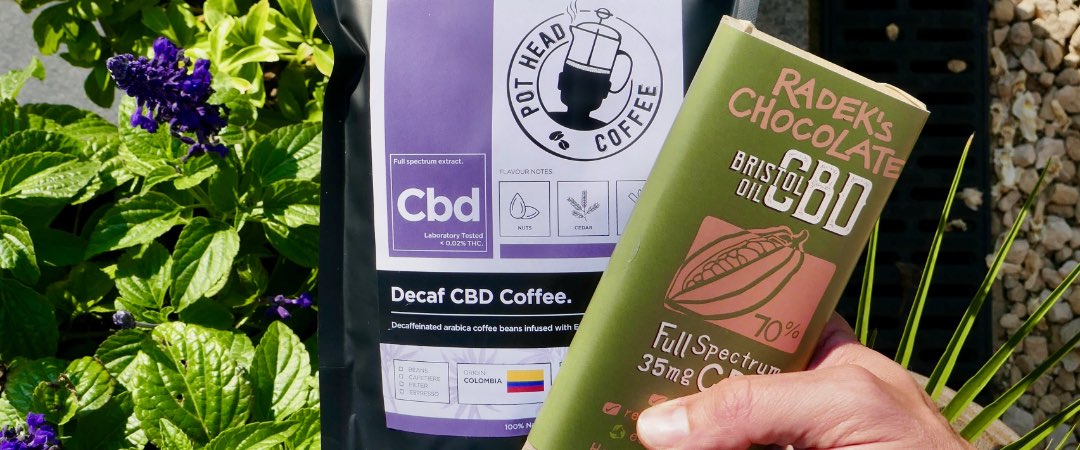 How to Design Creative (and Compliant) CBD Labels
With the massive uptick of CBD (cannabidiol) products available to the public today, you'll want to ensure you have the perfect CBD labels and branding to succeed above the rest. Unlike cannabis company logos and branding, your CBD logo and brand will need to focus...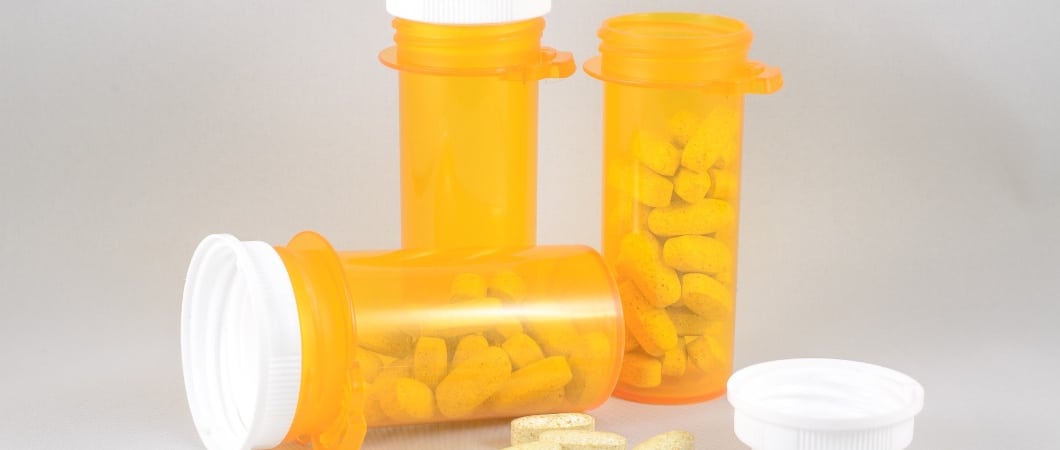 Understanding the Requirements for FDA Drug Labels
Whether you're making pre-packaged meals or cultivating berries for a frozen fruit mix, the Food and Drug Administration (FDA) requires food labels as part of the process. You may have some understanding of FDA nutritional labels, but what about FDA drug labels?