Why Medical Cannabis Labels Matter
With the approval of medical cannabis spreading from state to state, using the right medical cannabis labels is more important than ever. When labeling their medical cannabis products, manufacturers and sellers must abide by extensive legal requirements. The consequences of not complying can result in costly fines, product recalls, business closures and even the revocation of licenses and certifications. As a result, it's critical that businesses follow the law and ensure correct medical cannabis information is on their product labels. Continue reading as we explain the various requirements and why using accurate medical cannabis labels is so crucial.*
What is Medical Cannabis?
Before we discuss RX medical cannabis labels, it's important to take a closer look at what medical cannabis is and how it works.
According to the Food and Drug Administration (FDA), cannabis is a term that refers to the plant Cannabis sativa, which produces marijuana and hemp. While the plant has many different compounds, the two most notable are tetrahydrocannabinol (THC) and cannabidiol (CBD).
Cannabis gets its association with euphoria and memory impairment from THC. Due to these psychoactive effects, the FDA has classified parts of the cannabis plant as a Schedule I controlled substance, and it must be labeled as such.
Unlike THC, CBD isn't psychoactive, and patients won't experience cognitive impairment when it's prescribed. CBD may help with nausea, inflammation, chronic pain and other ailments.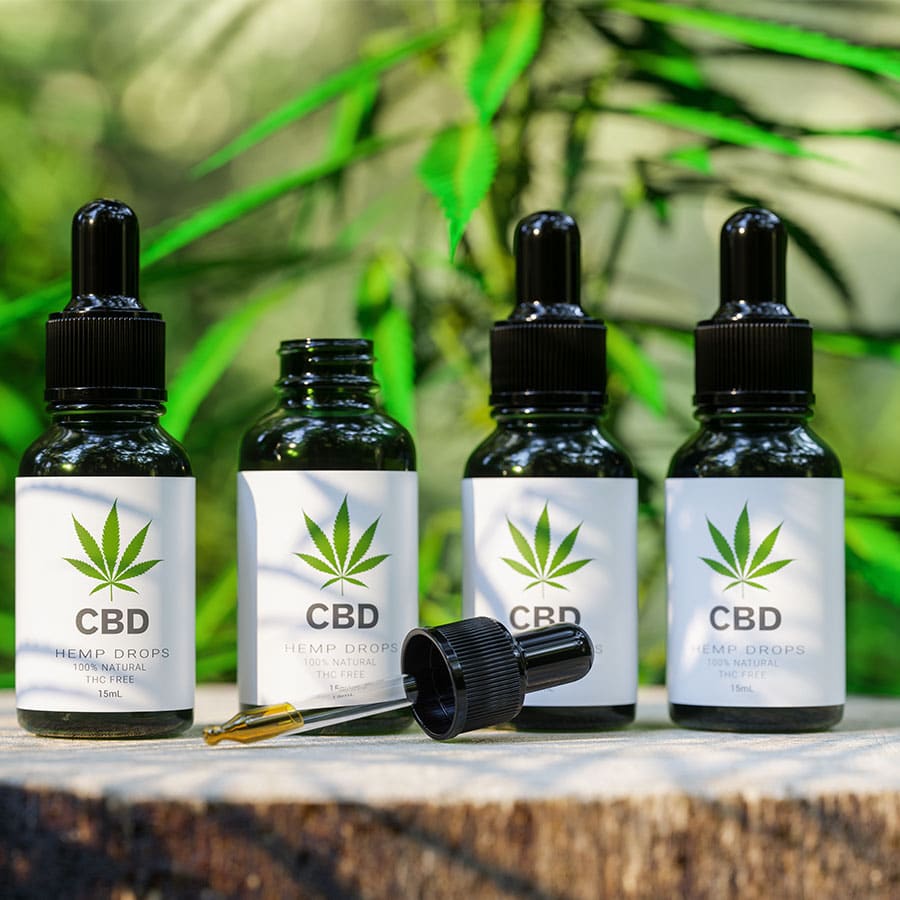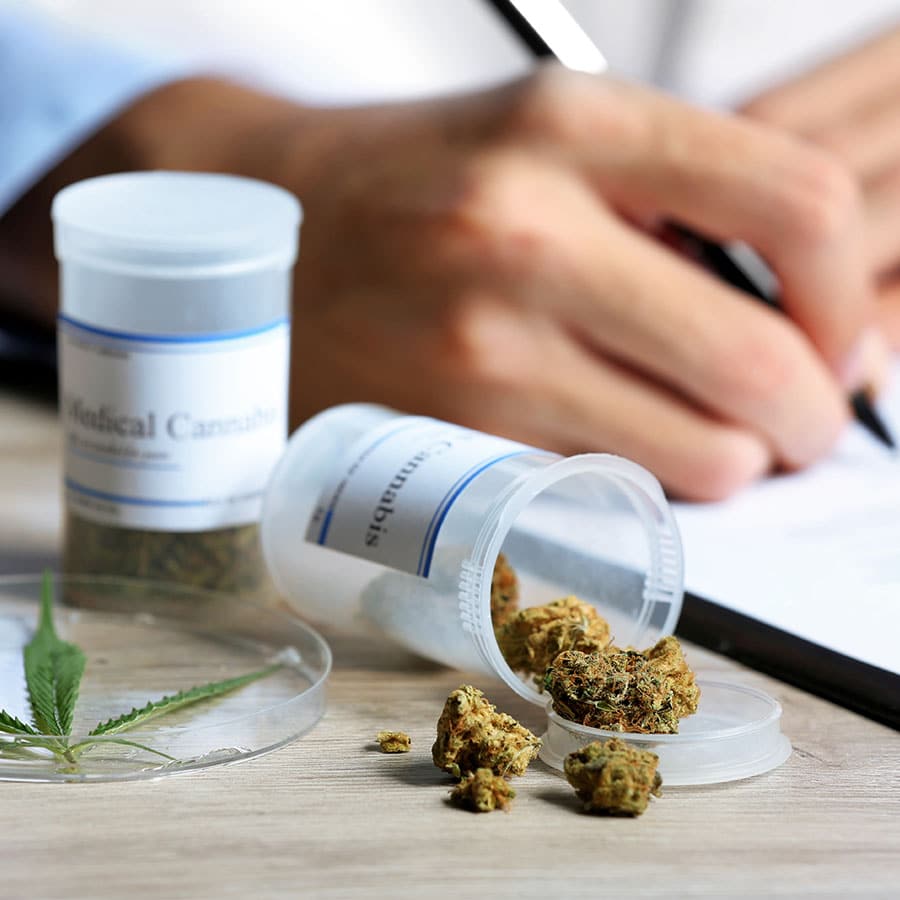 Packaging and Design Regulations for Medical Cannabis Products
Prior to placing RX cannabis labels on their products, manufacturers need to establish their packaging design. Various states and countries have different laws that companies are required to meet. Companies should take precaution when it comes to the following package details:
Size. How large or small can your container be? For example, Canadian medical cannabis packages must be small enough to contain no more than a month's worth of a patient's prescribed amount. This applies for types of medical cannabis across the board, from topical creams to edibles.
Artwork. If you're not careful, your product's logo can get you in trouble. States like Oregon require medical cannabis packages to not have cartoons or other designs that could attract minors.
Accessibility. As with any prescription, it's crucial that medical cannabis doesn't get in the wrong hands. That's why states like Colorado mandate medical cannabis packages to be child resistant.
Requirements for Medical Cannabis Labels
Along with packaging, your product's medical cannabis label must comply with certain legal requirements. Some of the most common label regulations include the following:
Manufacturer Information
Many states mandate that medical cannabis labels list the brand name and cultivation center, identifying the producer. This information helps inform the general public about the manufacturer or product distributor.
Text and Font
Clear, legible English and specific font sizes are often requirements for medical cannabis labels. This helps the public identify the medication and other relevant details like proper dosage.
Active Ingredients
As is the case with many other pharmaceuticals on the market, states often require that medical cannabis labels list all existing active ingredients. To do this, manufacturers typically mention active-controlled ingredients in the form of percentages.
Testing and Expiration
In some states, cannabis must be tested for solvents, pesticides and additional biological contaminants and pollutants. When this is the case, the medical cannabis labels should also include the dates the tests were conducted and detailed results.
Patient and Physician Information
As with other prescriptions, medical cannabis labels need to meet standard pharmaceutical label requirements. This includes general information like the names of the patient and the prescribing physician.
Visibility
Some states have visibility requirements that mandate medical cannabis labels are unobstructed and highly noticeable on their packaging. Proper placement will help ensure they remain unobstructed and are conspicuous on the packaging.
Get Premium Medical Cannabis Labels for Your Product at LLT
In order to comply with FDA regulations and governing laws in states, it's imperative that medical cannabis products are labeled correctly. At LLT Labels, we're dedicated to creating custom label solutions that meet all FDA requirements and regulations for cannabis packaging. Whether you need a cannabis warning label or precise medical cannabis information, we've got you covered. Shop our selection of cannabis labels for durable, tamper-resistant adhesives you and your customers can trust.
*When deciding how to package and label your medical cannabis, make sure to consult with a professional. To learn more about the specific mandates pertaining to medical cannabis labels in your area, you can simply complete the FDA's form on drug labeling requirements.